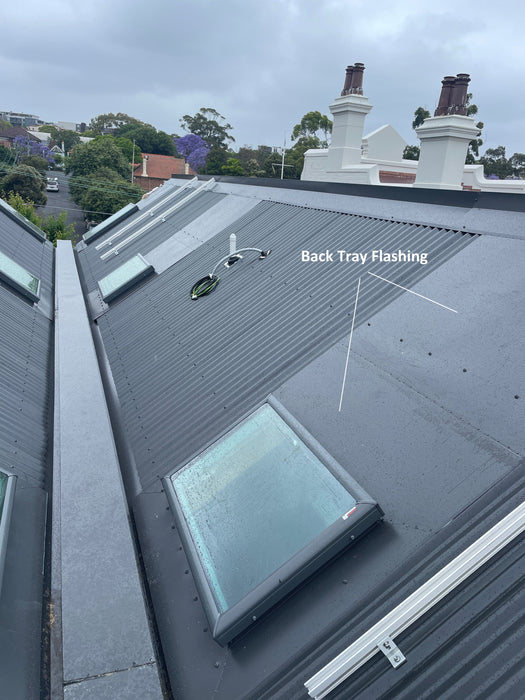 Back Tray Flashing (Colorbond)
A crucial part of any skylight installation is the flashing system which is used to surround the skylight in the roof. The flashing is used as a way to ensure your skylight is waterproof.

The back tray flashing is basically a metal flashing which covers a section of roof sheeting behind the skylight penetration. The back tray flashing eliminates this section of roof sheeting, when rain falls on the back tray, the water simply runs off into the sheet pan either side of the back tray flashing.
The back tray flashing must be connected to the rear of the custom base flashing and travel up the roof to the highest point, connecting to a barge capping, apron flashing or parapet flashing. Our back tray flashings are sold in 1.0m increments, please ensure you've measured this to suit your roof correctly.
This product is purchased in association with your custom flashing and will be made in the same colour unless specified at time of order.