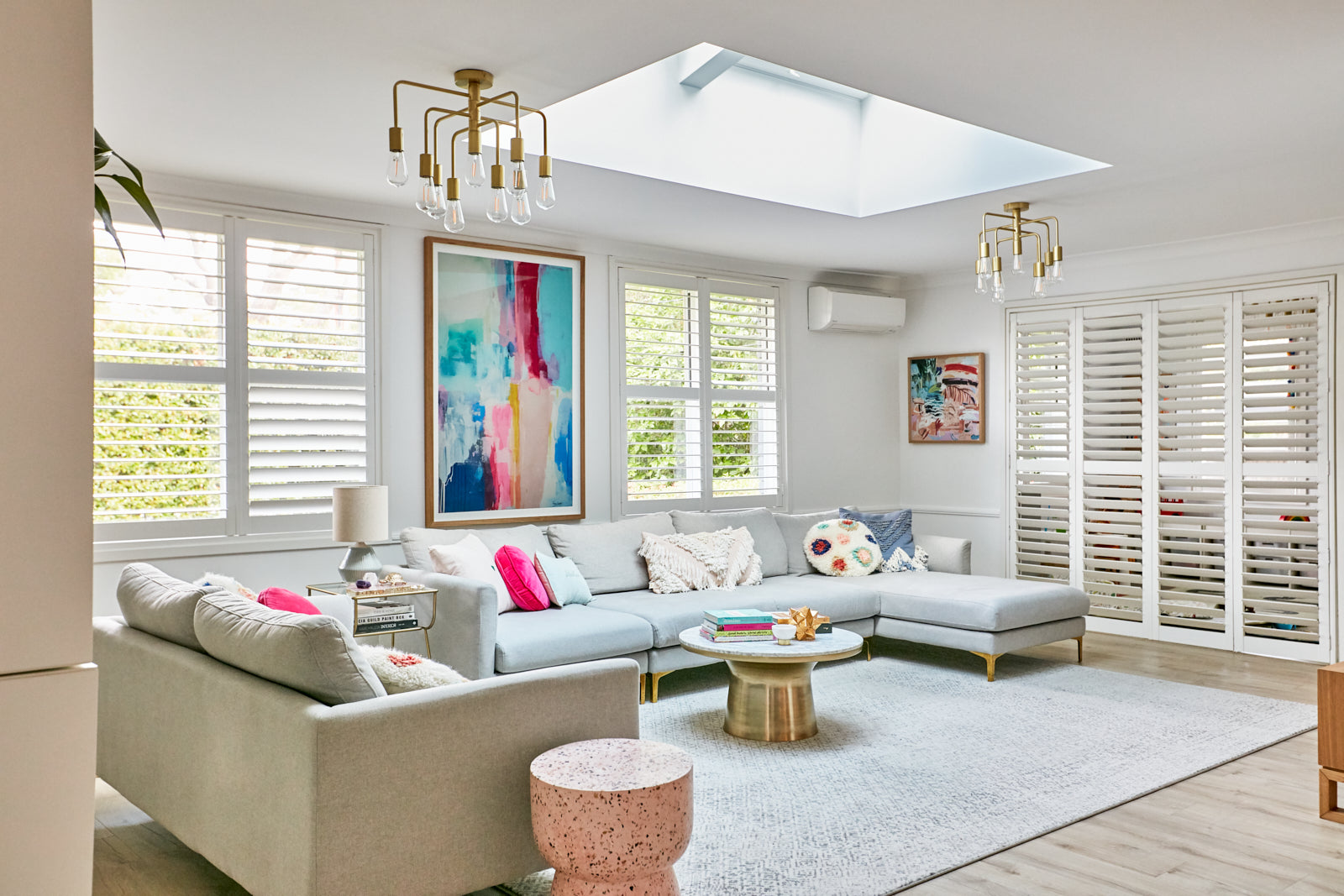 How VELUX Skylights transformed The Interiors Addict's home
The Skylight Warehouse worked alongside Jen Bishop aka; The Interiors Addict to help transform her living room from a dark room with poor natural light to a bright and airy space that Jen and her family absolutely love. Here is what Jen had to say about the project:
Never underestimate the importance of natural light. You should never buy a house with poor natural light because once you're in, you can't do anything about it. Only you can. You can cut a big hole in your ceiling and whack in a skylight or two! That's what we've done recently and the transformation has been so big I still can't get over it. We are thrilled with the outcome and I'm wondering if I should change my job to skylight saleswoman!
This is what I'm talking about! Now this was always a lovely big room and we were pretty happy with it in here. Apart from the natural light which was horrendous! We have lovely light in the kitchen/dining area but in here? We had those chandeliers on all day every day and believe me, we needed all 18 globes! Much as I love those pendant lights, I didn't love having permanent warm yellow electric light in the daytime. But without it, it was dingy. And if there's another thing I hate it's dinginess! So I just left those lights on all the time. The following before photo make it look better than it actually was but you get the picture.
To read more about this project please head to The Interiors Addict's website.