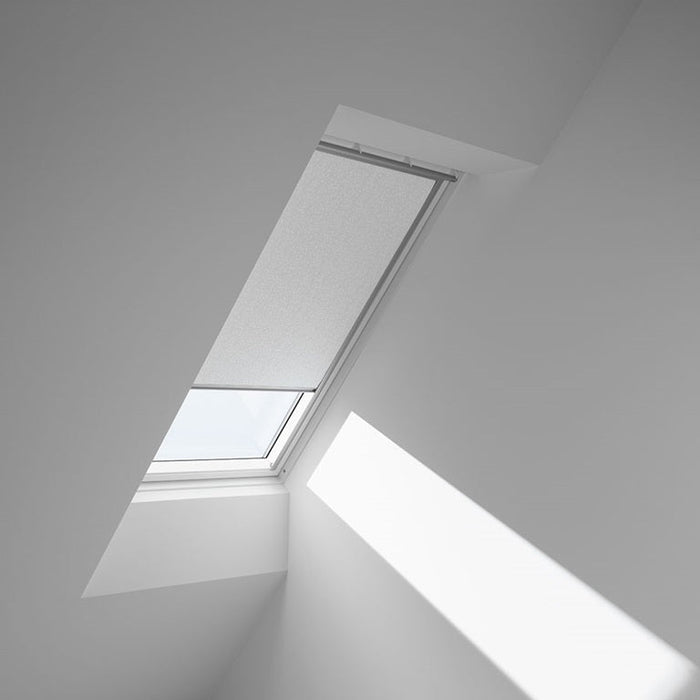 VELUX Blinds to suit FS Skylights
Seamlessly combining style and convenience, these solar powered blinds are operated by the sun, giving you full control over light and privacy at the touch of a button. Effortlessly adjust the ambiance of your space while enjoying energy-efficient benefits. Crafted to perfectly fit VELUX skylights, these blinds enhance your interior aesthetic while blocking unwanted heat and glare. Transform your living environment with VELUX Solar Operating Skylight Blinds and embrace a new level of comfort and elegance.
RETRO FITTING: If you have an existing skylight, all velux blinds can be installed at a later point. All you will require is your Velux Skylight Model & match it to the Blind Code.
VELUX Honeycomb blinds are a stylish and modern blind providing protection from heat and glare while providing a near complete blockout from light. Manual and solar powered versions are available.
Stylish and modern design
White colour for a stylish look
Attractive honeycomb structured pleats
Near-total light reduction
Reduces heat by approx 60% with insulated air pockets*
Discreet silver blind rails and fascia